May 8th, 2019
"We offer an unbiased, understanding atmosphere to discuss Tongue/Lip Tie issues"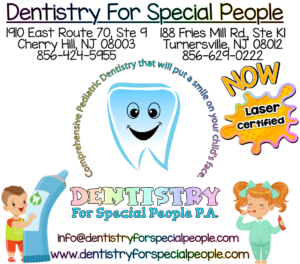 Is your infant having a difficult time nursing? Is your child experiencing speech, eating, or orthodontic problems? Have you tried the exercises, met with therapists, and continued to persevere with your child, all while thinking, "why aren't we seeing the results that we expected to see by now?" Did you know that these are all common symptoms of a Tongue and/or Lip Tie? If not, let us be the first to tell you that it's true. This could also mean that a frenectomy may be needed to help remove the barriers that are causing the therapy, exercises and treatment that you have been using to correct these issues to fail. In the past it may have been hard to find a local doctor to turn to even to get an evaluation for your little one.  That's why we are excited to announce that our very own Dr. "Zu" Sayany has been awarded a certificate from the American Board of Laser Surgery for achieving proficiency in Laser Dental Surgery and can now perform Laser Dentistry in the office! You heard it right- you can now have your infant or child evaluated for a tongue or lip tie by Dr. Zu, and if it is determined that a frenectomy is needed, you can also have the procedure done at Dentistry For Special People with a simple laser procedure. Call our office or request an appointment online for an evaluation for your child. We also do Parent-to-Doctor consults to discuss your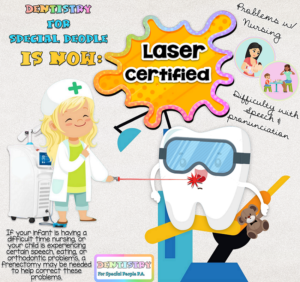 questions with the doctor first and determine whether your child should have an evaluation done. We are here to answer your questions and figure it out together.
"We are committed to always doing what is in the best interest of you baby." ~TeamDfsp